Sofa hardware courier Vol.45 (2016-6-3): Recommended TV Boxes that are freshly baked in May
Past content: 2016 Smart TV/box recommendation summary; 2015 Smart TV/box recommendation summary
With the hundreds of flowers in the set-top box market, how to create product differentiation has become a problem that manufacturers need to consider. As a new name in the high-tech field, intelligent hardware and intelligent human-computer interaction derivative products have attracted more and more attention. In May this year, Skyworth, Kaiboer and Haimeidi launched new products. With good local playback features, each with sophisticated appearance, new voice search, Bluetooth features and other features, so that home TV into a home gaming machine, but also become a chase theater artifact.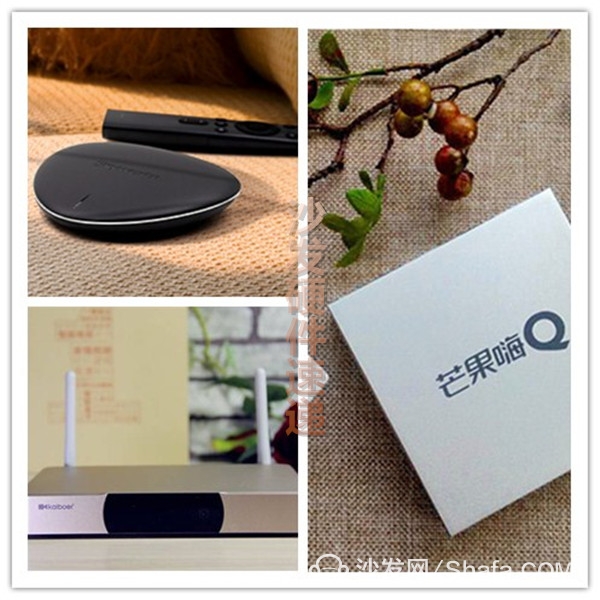 So this period may wish to let the sofa network (http://) Xiao Bian take you to understand these several newly released TV boxes in May.

NO.1 Skyworth Q+ II
(Click to see detailed parameters)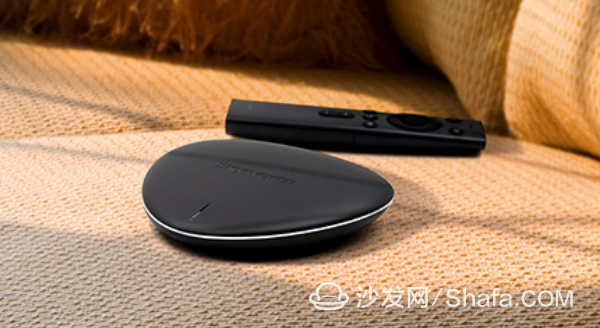 Features: Tencent authorization, high-definition smooth look good
The Skyworth Box Q+ II has ingeniously designed the exterior as a heart-shaped, black body, frosted material, and the "skyworth" logo, which is engraved on the surface, and the blue indicator light, all of which show a sense of fashion. One week's silver lines reduce the dullness that black brings. The bottom of the plastic anti-skid tape, so that the bottom and the desktop direct contact, greatly enhance the stability. A 12-button remote control that also matches Bluetooth voice. The operating system of Android 5.1 is more concise and more interactive in interface design. The built-in 2.4G single-frequency single-antenna WIFI is enough to ensure the stability of the network. Hardware is the AMLOGIC S905 processor, (CPU: quad-core Cortex A53 2.0GHZ; GPU: Mali-4505) clocked at 2.0GHZ. 1GB DDR3 memory and 8GB of flash memory. Maximum support 4K video output, is a full HD box. And support H.265 hard solution, decoding performance, the market can see the format, can play normally smooth. Bluetooth 4.0 is also supported. The content is convenient to cooperate with Tencent. The upgrade is no different than the content. At the same time, it also has one of the Internet's seven largest licensees, Nantong's genuine license. After installing the largest sofa butler application market, we can watch the massive video at ease. Resources.
Jingdong Mall Price:Â¥229

NO.2 Hoi Mei Di Mango Q H6
(Click to see detailed parameters)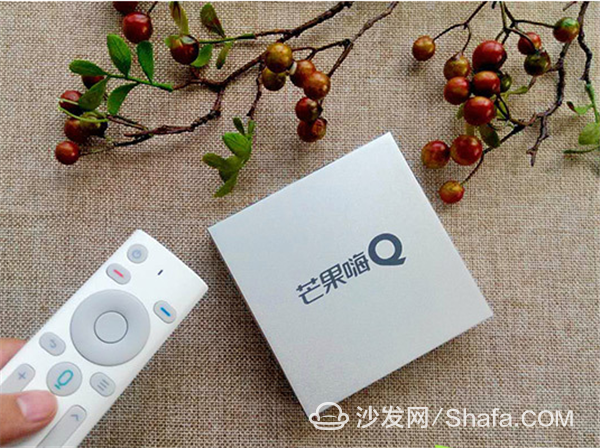 Features: True 4K picture quality, let TV instantly become game console
Mango å—¨ Q H6 uses a square design, the shell for the aluminum alloy, CNC cutting process, the surface of the sandblasted panel design, appears high-end atmosphere, the lower shell is ABS engineering plastic, silver-white mix, the front power indicator Let it feel full of science and technology. The box cooling holes are concentrated on the back, taking into account the quad-core processor carrying heat is not large, and the chip uses nano-thermal technology, long-term use will not cause overheating. It also uses a Bluetooth voice remote control, supports two custom function keys, cancels the digital key design, and greatly enhances the controllability. The hardware uses a smart quad-core CPU, with 1GB of memory and 8GB of flash memory, making the TV an instant game machine. H6 really supports hard H.265, can reduce the 50% bandwidth consumption and output the same quality image, allowing you to play 4K movies of various frame rates perfectly under normal network, and supports 4K 3D video playback on the sofa. A variety of applications, a variety of video formats are no pressure to decode. The system is based on Android 5.1 system depth custom HIUI interface, concise, at a glance, clear classification, easy operation, and comes with a child lock function, to better prevent the family bear children spend too much time watching cartoons, delay learning.
Jingdong Mall Quote:Â¥348

NO.3 Open Bor H10
(Click to see detailed parameters)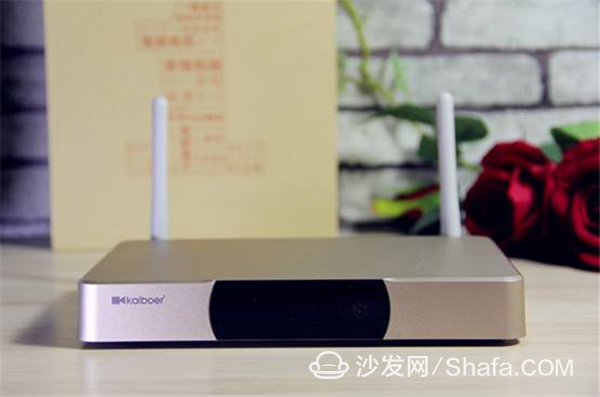 Features: Strong running ability, different audio and video effects
Open Bor H10 uses engineering plastic materials, integrated injection molding seamless molding, the machine is equipped with popular champagne gold, four corners with rounded design, curved transition, although not metal, but also has a metal texture, surface frosting process Founder shape, More calm atmosphere, simple and generous. The two sides of the bottom end are equipped with fan-shaped heat dissipation holes, which effectively increase the heat dissipation intensity. The system uses Qiu Xiang UI (based on Android 5.1) and has a child lock function, can set a password, lock some video platforms, effectively prevent children from indulging in TV programs. The hardware uses the latest 8-core 64-bit ARM Coretex-A53 core architecture Rockchip RK3368 chip, running at a frequency of 1.5GHz. GPU is PowerVR G6110, built-in 16GB high-speed flash memory, 1G high-speed memory, and Bluetooth function, also supports OPENGL ES 3.1, 4K×2K video, H.264/H.265 hard decoding and HDMI 2.0@60Hz output, with ultra-clear decoding playback Ability to support breakpoint playback, and strong color reproduction capabilities. The content was licensed to Mango TV, providing supergirls, movies, TV dramas, variety shows, anime, music, documentary, living, education, sports, finance, ultra-clear area, carousel, and micro-movies. A dozen or so function options, if these content can not meet you, you can install a sofa butler to expand your various viewing requirements.
Jingdong Mall Price:Â¥359

The three new May boxes recommended by Xiao Bian in this issue not only have a unique and stylish appearance, but also have powerful hardware configuration, voice search remote control, and Bluetooth 4.0 various mainstream functions. The key point is that the recommended 3 models of millet boxes can be installed with a sofa butler, allowing you to have more choices for use, so that you can watch more live, on-demand, movie and movie resources and let you have enough casual games.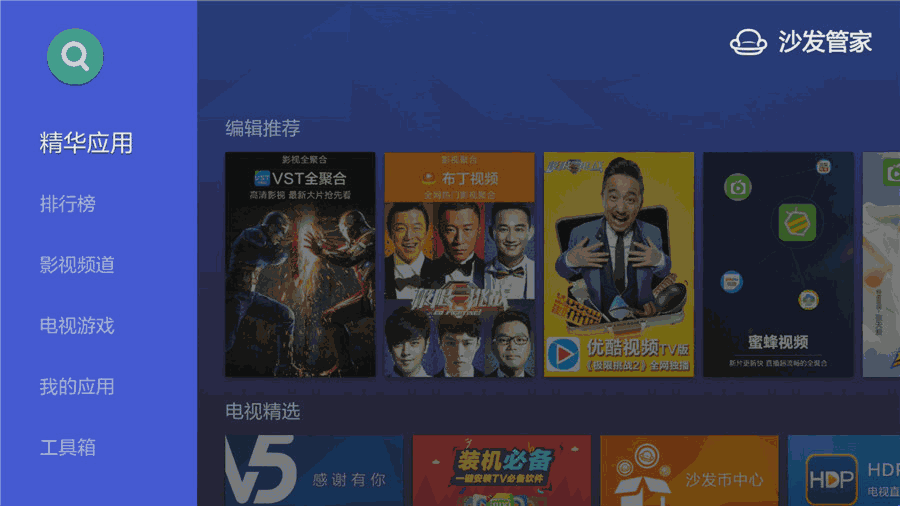 Here special tips: sofa butler V5 official version has a new on-line, welcome everyone in the sofa butler official website: http://download. The above picture shows the interface, new interface, different interactive experience, industry bombing, we are serious!
More cycles are an advantage by a lithium product we`re gonna get. You know the lithium batteries could provide thousands of cycles versus lead-acid batteries which only offer hundreds of cycles. It is a big difference in the cycling ability of lithium over lead-acid batteries.
The UFO Lithium Battery Packs include the popular sizes used in the lead-acid batteries but with the advantages of LiFePO4 technology. It maintains a ideal performance for deep cycle applications. At the heart of each UFO golf cart Lithium batteries is UFO PCM to take control of the battery performance and prevent the batteries from potential failure.
Lithium batteries, as a new favorable battery option, have several outstanding advantages over their lead-acid counterparts:
--
Deep depth of discharge.
Lithium batteries are designed to last longer with a deep depth of discharge. It enables some electronics such as high-tech and smart devices to work for a longer time.
--
Fast charging speed.
When using lithium batteries for your electronic device, you can save time for charging and improve working efficiency.
--
Long service life.
The lithium batteries provides up to 2000 cycle life with proper use. The features of less maintenance and longevity makes it a perfect option for power supply.
--
Wide temperature range.
The lithium batteries can withstand extreme temperature. It can work in a cold winter or hot environment without battery failure. It is suitable for outdoor applications.
Golf Cart Battery,6 Volt Golf Cart Batteries, Lithium Batteries,Lithium ion Batteries
ShenZhen UFO Power Technology Co., Ltd. , https://www.ufobattery.com