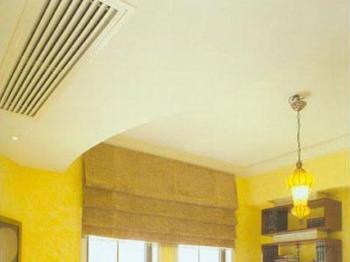 According to industry online data, only the first half of China's home air-conditioning output 6,185,77,000 units, an increase of 5.22%. Among them, the contribution rate of inverter air conditioner has exceeded the fixed frequency air conditioner, the market share reached 52.54%, and the inverter air conditioner sales and sales increased by 8.3% and 16.2% respectively. Although the overall size of the global household air-conditioning industry has not been able to continue its rapid growth, the overall sales revenue and sales profits in the cold year of 2013 have continued to increase substantially, and the growth rate of sales profits is much higher than the growth rate of total sales revenue.
Experts in the industry believe that the Chinese air-conditioning industry has maintained a relatively stable development trend in the cold year of 2013, and the profitability of the industry has been further enhanced, mainly due to the following reasons: First, China's real estate industry began to show signs of recovery, effectively boosting the consumption just needed. Supported expansion of the air-conditioning market; Second, during the reporting period, the energy-saving subsidy policy has a strong driving effect on market demand; Third, inverter air-conditioner occupies a dominant position in the market, which provides a good opportunity for industrial value improvement; Fourth, the mainstream industry leader Completely bid farewell to low-price competition thinking and referred to the management quality as a very important position. Profitability is the hard truth for promoting development. Fifth, raw material prices remain low, reducing the cost pressure of air-conditioning companies, and the market is upgrading products. , resulting in an overall increase in the average sales price, which provides a good profit and development opportunities for the whole machine company; six is ​​the scale of the country's total air-conditioning capacity reached 400 million units, the annual replacement of the scale is to ensure the continued prosperity of the air-conditioning industry support point.
In the past cold weather of 2013, everybody used the air-conditioner brand with little highlights in the promotion and promotion, and the focus of promotion was on products. The most influential promotion cases are Gree, Midea, and Zhigao, which is the concept of "two-stage compression technology" of Gree's Almighty King, the concept of "one-time-one-time electricity" of Shanghu's frequency conversion representative and the representative air-conditioning system of Skygo's representatives. Declared epoch-making concept. However, although the concept of "one night after another" claimed by the United States is widely known, it has also been controversial and criticized by various sectors of the society. Although the United States did a lot of evidence supplementation in the later period, it was still regarded as an act of "liberation."
With regard to the issue of the cold weather in 2014 and the future development trend, when we communicated with many corporate executives, experts of market research institutions and industry media reporters, we found that everyone's views were basically the same:
First, the position of the industry's first-line brands is very stable, unless the two companies within the major changes in the past 5 years will not have much change. From the data of the industry market research institutions, we can see that the gap between one and two people is relatively large (mainly about 10 million sets of size gaps and huge profit gaps), and each has its own core competitiveness and unique advantages. It is difficult for the ranked brand to surpass its leading brand in the short term.
Below, we will briefly analyze the two leading brands: Although the United States has announced that it is also transforming its external, the market will be handed over to dealers and agents to operate, and strategically attach importance to quality, technology and product itself, launched a boutique strategy Concept, but excellent manufacturing capability is not an overnight success. Maintaining a modest scale and improving profitability are the need for internal business innovation, and it is also the performance of the United States to investors in the capital market; Gree has been in the cold since 2012 Zhu Jianghong After the stick, Dong Mingzhu's management team won the recognition of the capital market. Excellent technical accumulation and innovation capability, huge production capacity and scientific layout, and leading brand and channel control capabilities all made Gree's dominance difficult to shake. Of course, Gree and Midea were not perfect and impeccable, when Chunlan, the air-conditioner hegemony, was not dismissed by brands such as Gree and Midea, but the discordant voices of Gree and Midea that the media had uploaded clearly hinted at something. It takes longer to see the final result.
The brand competition between the second and second line camps will still be very fierce. As for who will be out in the future, who will advance, the outcome is not yet clear, and the most interesting point here is. The current second-tier brands, mainly Haier, Chigo, Oaks, TCL, Hisense Kelon, Galanz, and other companies, there will inevitably be more intense competition in the next few years. We believe that the future of these brands depends mainly on who is doing better in market operations, product innovation, quality improvement, and service word of mouth, and who will occupy a better position. If a person falls behind during this period, it is very likely to fall into a regional brand or a marginal brand. More importantly, the actual gap between the second-tier brands and Haier is not as large as it seems. Whoever emerges in the future may be replaced. This is undoubtedly a huge temptation for ambitious second-tier brands.
Below, we can analyze the main brands of the second-line camps: Haier has high brand recognition on a global scale, and it has fully considered the characteristics of the Chinese market and changed its channel strategy and market operations in the past two years. Its tradition of relying on major stores has re-developed and valued traditional channels, but it is still constrained by the institutional mechanisms, talent reserves, and actual production capacity of the company. In the short term, it will be difficult to compete with Gree and Midea even though its sales scale is the same. There are certain gaps in the other brands of the camp, but this advantage is not obvious enough, and it is not enough to become an insurmountable strategic line of defense.
With the advantages of private enterprise system, listed company's advantages, professional focus, professional manager's trading advantages, and technological innovation and energy-saving leader, Zhigao has almost integrated the advantages of Gree and Midea, and is very concerned about the steady improvement of business quality. Although ZhiGao had relatively less investment in the promotion of frequency conversion than the Gree and Midea brands, the frequency conversion technology has become a standard in the industry and is not enough to be an industry barrier. On the contrary, it is the first cloud air-conditioner introduced in the industry, which has taken a big step in the era of intelligent air-conditioning and will become its leading advantage. In August 2009, "China's Entrepreneur" published in the "China's Entrepreneur" published by "Li Xinghao: Is it common to surpass the previous opponent, Haier, is it illegal?" Zhi Gao's rhetoric does not seem to go far. How will its future performance be? Can it achieve major breakthroughs? It is worth paying attention and research to realize its long-term desire to surpass Haier in the air-conditioning business.
Hisense Kelon has certain advantages in technology, brand, and quality. After nearly eight years of treatment, the shadows and negative influences of Kelong have basically been eliminated, but it is subject to the impact of the institutional mechanisms of the company, even if it has a grand break-even ambition. However, there must be great breakthroughs and great innovations in channel construction, talent management, and incentive management in order to achieve rapid and positive performance.
Oaks is a typical Zhejiang private enterprise. On the one hand, it hopes to introduce foreign monks. On the other hand, it exudes popular culture. This leads to repeated turmoil in its marketing strategy and channel strategy during offensive and conservative activities, and the lack of stability and continuity of policies. If this situation continues, it will easily lose trust in the channels and businesses will have limited patience. Therefore, although Oaks has a very brilliant performance in brand building, such as its appointment of Jet Li as spokesperson and a series of public event planning and promotion, it has increased brand awareness and reputation, but due to cultural dysentery and professional managers protection and incentive mechanism Missing, it also caused Oaks to have a difficult big job.
Although TCL has a great deal of ferocity in the air-conditioning sector, sales are indeed brilliant performance, its quality, brand and channels have not been substantive changes, profitability is still very weak. If it can gradually make up this block, TCL may pose a substantial threat to other second-tier brands.
Galanz is not a new star in the air-conditioning business, but it has not been able to identify the operating characteristics of the industry. The ability of the channel network to operate is less robust, its low-price operation is obviously out of place, coupled with its lack of features and quality of reputation, its operating team style seems to be incompatible with the air-conditioning industry, and its actual comprehensive competitiveness is too weak. It is difficult to have outstanding performance.
3. The business awareness of the mainstream companies in the industry has continued to increase, and consumer branding efforts have been put in place. In the past, there have been few companies that are willing to pay for and lose money. In history, those companies holding high and low prices have basically disappeared. The rest of the enterprises are aware that quality, service, innovation, and profitability are the only means of survival. And the fundamental path of development. Therefore, although looking forward to the future, although individual companies may still have spoiling actions at low prices, it is impossible to stir up the industry landscape. Productism regains its roots, and the quality consciousness is deeply rooted in people's minds. Quality, function, and service have become an important basis for consumer choice, while the appearance and price factors have had a reduced impact. More and more savvy consumers will no longer be fooled easily. After all, the company's own health and excellent products can be equated. When buying, it must be assured that after purchase, you can enjoy peace of mind. This is the hard truth of consumption. .
Fourth, channel business will be flattened and e-commerce will become the mainstream trend, and service providers will compete for key points. With the advent of the Internet era, and with mainstream brands gaining roots in the hearts of the people, brand manufacturers have become increasingly capable of financing in the capital market. The traditional financing functions of dealers and agents will be greatly reduced. How to reduce intermediate links and reduce intermediary agency costs? Will become an important direction of reform. In the future, traditional distributors and agents will likely transition to logistics and service providers. While large home appliance chains have already maintained the advantages of physical stores, they have vigorously expanded online stores. The leading company Suning has even renamed the entire company as "Suning Yunshi". Gome is also making efforts to catch up with online stores. E-commerce companies such as JD.com and Taobao are consolidating their advantages and gradually expanding their share. The impetus for the rapid expansion of e-commerce is that China's logistics companies have a rapid development momentum and their network coverage has continued to increase, which further provides an opportunity for the flattening of sales networks. In addition, some brand manufacturers have also expanded their own online sales channels while working with e-commerce companies. It can be seen that the flattening channels and e-commerce have become mainstream trends, and service providers will become the next bridgehead for brand manufacturers to gain market advantage.
Fifth, the frequency conversion, intelligence and health functions have become the mainstream characteristics of air-conditioning product development. If the previous air-conditioning products, the core needs of consumers is reliable cooling and heating, then, now and in the future consumers will pay more attention to comfort, energy-saving, energy-saving and health functions, to become a comprehensive fashion comfortable air-conditioning Device. Air conditioning products that can only meet the basic cooling and heating functions will only be placed in the Air Conditioning History Museum.
6. Joint venture brands and individual foreign brands appear to have better performance than in previous years when the market is good, but in the future, they will continue to work in local market segments and it is impossible to overshadow the mainstream of domestic mainstream brands.
In summary, China's air-conditioning industry will present an important feature in the future: the quality of operations mentioned unprecedented heights and became the consensus of mainstream brand companies; "Frequency conversion, e-commerce rampage, smart upgrade, health promotion, and service improvement" have become the key Words; the pattern of first-line brand camps is stable; the competition of second-tier brands is fierce, and Zhigao and Hisense Kelon have become the focus of the brand; the competition energy of Haier and other brands should not be underestimated; in addition, foreign brands still have certain technical or brand advantages. The mid-to-high end market holds a certain share.
High resolution and high density LED Display for advertising;Its high uniformity and seamless splicing ensure picture quality;High brightness and widely viewing angle allow people from different viewing distance to see it;Low power consumption made it energy saving and environment friendly;Designed with fast heating spread system to protect screen effectively and increase its life span;The Advertising LED Standing IPoster can present all kinds of contents,including graph, pictures, flashes, videos and any other formats with your PC does synchronously.
Bako Vision LED IPoster features:Extreme light and extreme thin, install solution once plug, using without any setting front maintain, fast and simple unit install, wireless connection intelligent management, easy master.Customizable size and mounting options available. Size are determined by configurations of modules. Update your digital content in our built-in media player via WiFi or USB.
Applications: The LED Player Monitor for Advertising can be used for advertisement in stage, stadium, exhibition, TV-Show, mansion video wall, shopping mall, banks, schools, bus station, airport, gym, market, factories, monitoring centers, hospitals, bars etc.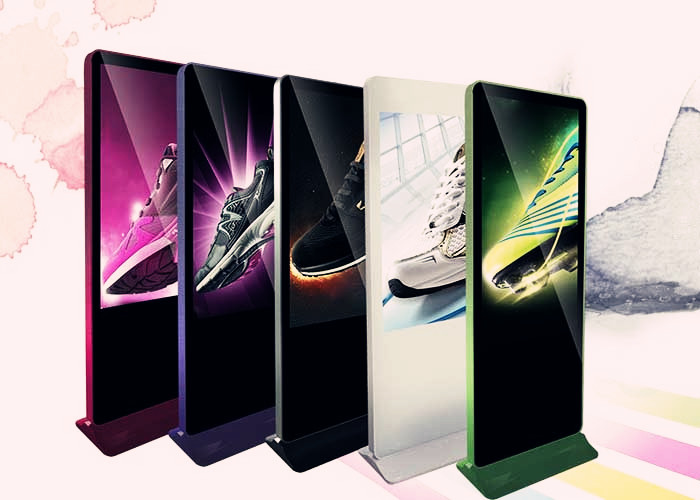 Led Iposter,Hd Iposter,Led Stand Poster,Indoor Led Iposter
Shenzhen Bako Vision Technology Co., Ltd. , http://www.rentalleddisplays.com