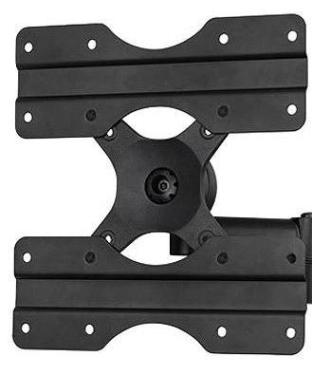 With the popularity of smart TVs, it is no longer a new thing to watch TV, play games, or watch videos on TVs. TV accessories derived from these functions have long been presented as gifts, and it seems that there is not much value to speak of. However, Skyworth will not be able to make millions of monthly sales of gadgets.
At present, there is not yet a market for specialized TV accessories. TV accessories are presented as gifts. If you don't give TV accessories, users will not be able to experience the relevant TV functions. There is no channel to purchase. Observing this situation, Skyworth Cooca built its own TV accessory sales platform - Coocaa Mall. In October 2011, it established an e-commerce department and officially entered the mall to conduct online TV accessories sales.
Kukai Company has specially developed a series of functional accessories for televisions. With the use of TVs, users can operate at home more easily and conveniently. In addition to wireless network adapters and wireless routers used for television networking, new wireless mouse and keyboard, healthy sports handles, TV stereos, hard disks, 3D glasses, and more have been added.
In the past year or so, Cooper has developed a large number of users to research and develop user needs, insisted on weekly optimization to improve user experience and services, and sales volume has increased significantly, and has gradually become stable. Through the user's return visit, the user satisfaction after purchase is as high as 95%.
In order to better popularize accessory products, the company's e-commerce team began to make strategic adjustments to develop multi-channel sales through segmentation of certain products to avoid sales conflicts between channels. Developed offline wholesale channels and online distribution channels, sold TV accessories to remote urban areas through offline dealers, covered Taobao and other platforms through online distributors, and developed the Purchasing Guide in conjunction with the characteristics of the Purchasing Channel. Value-added service system, using the Internet method to achieve the terminal sales of TV accessories. With the development of multi-channels, Coolcom's e-commerce once again achieved a major breakthrough, achieving sales doubling while monthly sales rose to millions.
At the same time, Coocaa decided to innovate in the traditional TV shopping model, combine online shopping with smart TV, create a new standard for TV shopping, and realize the sale of goods on TV. As of now, the historical browsing volume of the mall has reached several million times, which is undoubtedly a good start for the TV mall.
Super Silent Tongchai Diesel Generator
Noiseless Generator,Super Silent Tongchai Diesel Generator,625Kva Tongchai Silent Power Generator,500Kw Tongchai Silent Power Generator
Jiangsu Lingyu Generator CO.,LTD , https://www.lygenset.com