Recently, it was reported that when Guangzhou spotted a batch of lamps, it was found that more than 40% of the lamps were unqualified, which caused us to worry about it. The quality of lighting fixtures has become a big issue that cannot be ignored.
The Bureau of Quality Supervision and Administration of the People's Republic of China has collected 7 batches of samples produced by 5 lighting companies. There are 3 batches of products from 2 companies that do not meet the standard requirements, and more than 40% are unqualified. The cast light produced by Guangzhou Yajiang Optoelectronics Equipment Co., Ltd. (model specification YG-LED321W, date of production 2011-11-07) is unqualified for heat resistance, fire resistance and electrical resistance (refractory), mainly due to the insulating material used by the manufacturer. Poor heat resistance, high temperature softening deformation, reduced electrical clearance and creepage distance, severe electrical shock risk. The same as the stage light produced by Guangzhou Yajiang Optoelectronic Equipment Co., Ltd. (model specification YG-LED307, production date 2011-09-15) Harmonic current project does not pass; and the Liangmei set continuous type produced by Guangzhou Liangmeiji Lighting Co., Ltd. Wall Washer (model specification C1004, production date 2011-12-03) External wiring is not qualified.
Market Status Quo: How to Deal with Market Confusion
Counterfeit fish head drops
The price is always the most valued by consumers. Lamps and lighting are one of the most important decorative materials in modern home improvement that can reflect the owner's style and decorating level. Different colors can be created through lighting colors, shapes, and combinations of multiple lamps. Feeling, such as the living room, you can choose some bright, colorful chandeliers, supplemented by exquisitely elegant wall lamps, which not only shows the owner's lavishness, but also adds a lot to the living room.
Lighting market chaos
However, it should be noted that at present, some lighting markets are mixed and the quality of lighting products is uneven, and the price of lamps and lanterns is a trap. So, what are the pitfalls of the lighting market? How should consumers buy? I recently visited the main lighting market in Chengdu together with people in the industry.
A few days ago, reporters found several major living room lamps in the Chengdu Dongheng International Lamps and Lighting Co., Ltd., and several common floor lamps highlighted the personalized design. From time to time, consumers asked about the price, but the price given by the merchant. It is a bit "unpredictable."
The same style, size of a floor lamp, some businesses price "preferential price of 1,500 yuan," some businesses outcry "900 yuan", and some businesses are bluntly stated on the label "Special 1100 yuan, declined yet price". In accordance with the most common purchase psychology - "Cheap, no good goods," the reporter asked the seller "1500 yuan" if there is a discount, a salesman immediately picked up the computer and said after a beat: "Buyer, I also Look at you for a few laps. Look like this, sincerely, give you a 6-fold discount of 900 yuan. Then, the reporter went to the store where he had yelled at a price of "900 yuan," and asked if he could "offer a little more." The answer given by the salesperson is "800 yuan, no package is not installed."
Quality problems have always been a long-standing problem in the lighting industry. Last year, the quality inspection results of relevant quality supervision departments showed that the quality qualification rate of the lighting industry was not satisfactory, and the pass rate of some local energy-saving lamps was even less than 20%. The results of spot checks of the lighting products in recent years are equally unfavorable. Sixty percent of Jiangxi's emergency lights are unqualified, and the quality of the lamps and lanterns of quality supervision departments in Hunan has failed to pass the inspection. We also often see online or in newspapers that someone in a certain place has been damaged by a crystal or lantern that has fallen from the ceiling. Businessmen have to pay for the loss of news.
Lighting industry cut corners
Some merchants and enterprises slammed and accused accessories companies of cutting corners and materials, resulting in lighting products in the pressure, high temperature, flame retardant and other aspects do not meet the production requirements, quality is not qualified, and accessories companies are also bitter to say: "I also We do not want to do waste products. If it is not for finished products, we do not need to do so." Who should be responsible for consumers?
This way, some of the accessories companies nowadays have shoddy products that are not well-known for them. They can be said to be diverse in their methods and methods, and they are constantly refurbishing. There is nothing but the following situations.
The thickness of the product material is not enough, which is particularly evident in hardware, glass and other accessories. Many finished lighting products now use chassis of various thicknesses, such as ceiling lamps and flat low-voltage lamp chassis. When customers purchase these lamps, holding high quality products and poor quality products in their hands, it is obvious that the weight of the products is not the same. This is because 0.8 cm of the chassis was originally required, and some companies only produced 0.6 cm or even thinner. The product. Such a chassis is easily bent due to high temperature and gravity, and the product is easily deformed and distorted.
Bluetooth speaker is a kind of speaker unit which is used for multimedia devices. They have loud sound, wide frequency response range and rich bass.
Our main Multimedia Speakers are full ranges speakers units:
1) From the diameter: we have speakers in 1" ~ 3".
2) From the power output, we have speakers of 2W ~ 15W.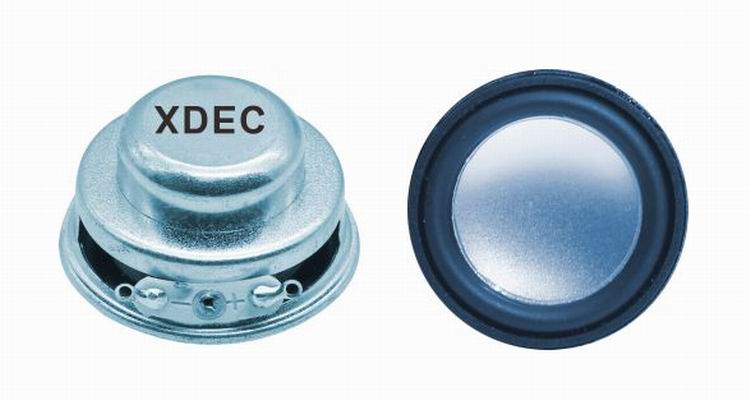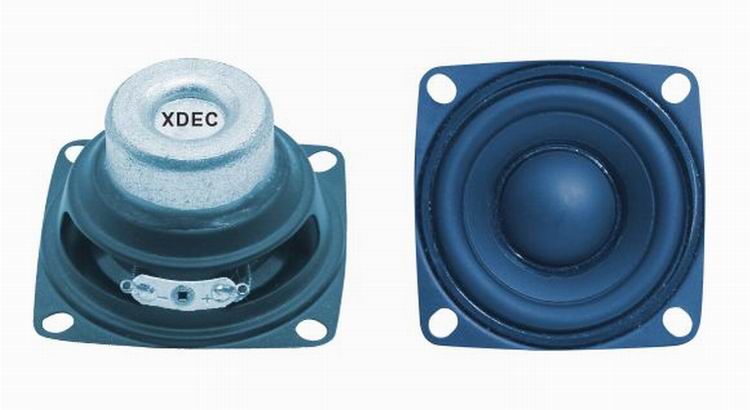 FAQ
Q1. What is the MOQ?
XDEC: 2000pcs for one model.
Q2. What is the delivery lead time?
XDEC: 20 days for normal orders, 15 days for urgent orders.
Q3. What are the payment methods?
XDEC: T/T, PayPal, Western Union, Money Gram.
Q4. Can you offer samples for testing?
XDEC: Yes, we offer free samples.
Q5. How soon can you send samples?
XDEC: We can send samples in 3-5 days.
Bluetooth Speaker
Portable Bluetooth Speaker,Mini Bluetooth Speaker,Waterproof Bluetooth Speaker,Lamp Bluetooth Speaker
Shenzhen Xuanda Electronics Co., Ltd. , https://www.xdecspeaker.com