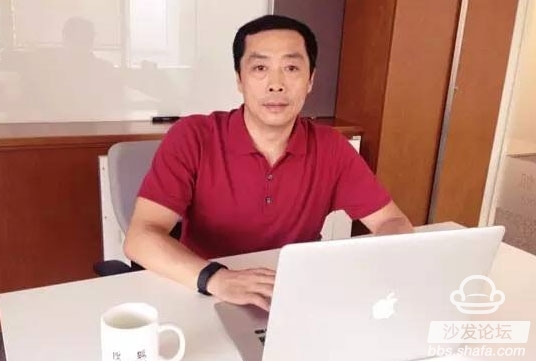 1. The OTT competition has basically taken shape. Sohu video emphasizes media attributes rather than hardware capabilities.
In 2013, Internet video traffic on television increased by 35%. This figure will continue to grow rapidly and will quadruple by 2018. By 2018, the ratio of Internet video traffic on TV to personal Internet video traffic will increase from 11% in 2013 to 14%. Users have made Internet TV a new market for video sites based on the demand for video content. Since 2015, new players in Internet TV have been increasing. PPTV, Storm, and Youku have also joined in, targeting hardware or focusing on content services.
Is this cross-border?
Wang Quanfeng believes that with the increase of users' access to information and entertainment, TV screens were once ignored by industry players. For Internet companies, the TV screen is a channel for content. Strictly speaking, landing from the PC side to the TV side is not cross-border. Just because of domestic regulatory issues, the Internet's video content is considered to be "cross-border" on this screen.
However, for video websites to do Internet TV, Wang Quanfeng also admitted that these Internet companies have their own video services, and then out of the hardware, in terms of content business development will compete with the hardware vendors, home appliances companies, is not conducive to the development of their own business. Wang Quanfeng emphasized that Sohu Video is a media property company and will focus on providing users with high-quality Internet services and achieve win-win cooperation with partners.
So, Sohu video and AOC co-introduced the "Fool" display smart one machine does not fall into this category? This "Fox music" one machine can not only be used as an ordinary computer monitor, but also built-in Sohu video service to the user Provide 2000 TV dramas, nearly 2000 movies, and nearly 300 US dramas. Wang Quanfeng said that the "Fox Music" smart monitor is not a TV in business form. In the general environment where traditional hardware has begun to transform into smart areas, display manufacturers are making similar attempts. This cooperation with AOC is an attempt in the field of intelligent hardware. In the cooperation, Sohu Video is mainly responsible for providing video content services to AOC's display platform. Sohu Video hopes to collaborate with AOC to explore channels for Sohu Video OTT business to export video content to home users.
Regarding the current competitive landscape, Wang Quanfeng believes that in the OTT field, the competitive landscape of Internet companies has basically taken shape and there will not be much change in the short term.
2. Sohu Video Finds Its Position in OTT Market with Content Advantage
In the Internet era, the industry is changing rapidly, especially the "Internet +" proposal. Based on the current market situation, Wang Quanfeng stated that Sohu Video's strategy in the Internet TV industry will cooperate with the SARFT's requirements in cooperation with the Licensed APP client. Based on the characteristics of the large-screen TVs, it is attempting to pay for services. Currently, it has reached cooperation with some terminal manufacturers and will soon see further action by Sohu.
Recently, SARFT requested the licensees in accordance with relevant requirements of Circular 181 to further strengthen the management of the contents, services and other aspects of the existing cooperative Internet TV terminals (including all-in-one computers) at a communication meeting. Copyright and serious violations of the management requirements of Circular 181 must be cleared internally; otherwise, they will be dealt with seriously. In response, Wang Quanfeng stated that Sohu Video fully supports the policies of the General Administration of Administration of the People's Republic of China. He believes that the detailed provisions made by the SARFT on regulating Internet TV have played a positive regulatory role in the development of domestic Internet TV.
Wang Quanfeng emphasized that the healthy development of an industry cannot be separated from the norm of policies. From a certain perspective, policies are both constraints and protections. The rapid development of the OTT industry requires the guidance of policies. And in accordance with the policy requirements of the Directorate General, Sohu Video has carried out business cooperation with major platforms in strict compliance with the requirements of Circular 181 and other regulatory documents. Wang Quanfeng also revealed that under the premise of observing the broadcasting and television policy, Sohu Video is currently actively negotiating with the licensees, and if there is any progress, it will be shared in a timely manner.
Speaking of the future of the industry, Wang Quanfeng stated that Sohu Video will not give up the layout of the living room's large screen. As mentioned in the smart hardware field, it is also trying various angles. In the future, it will explore more according to national policies. Feasible business model. Sohu Video is looking forward to finding its position in the OTT market with its own content advantages.
LED Screen Display,Indoor LED Screen,LED Digital Display,Outdoor Advertising Screens Prices
Shenzhen Uhled Technology Co., Ltd. , https://www.uhled.com