According to foreign media reports, due to the current shortage of LCD TVs and lighting LEDs and their accessories, Mitsubishi Chemical, Toshiba and other Japanese home appliance companies have expanded their LED production capacity.
Mitsubishi Chemical plans to invest 7 billion yen to expand its production capacity of the original LED production line. It is expected that by 2015, LED production capacity will increase to six times.
Sharp has announced that it will mass produce LCD TV backlights and blue LED chips for LED lighting at the Fukuyama Plant this year. By 2011, two factories in Sharpforn and Sanyuan are blue
The annual production capacity of LED chips can reach 5 billion.
Toyota's global LED giant plans to double its annual LED production capacity by 2012, from the current 5 billion to 10 billion.
Toshiba said it will mass produce LED chips at its Kitakyushu plant in 2011.
It is understood that due to the shortage of LEDs and their accessories, Panasonic will postpone the VIERAD2 series of 42-inch LED LCD TVs, which were planned to be released on June 11, and postpone it until September this year. In addition, some of the BRAVIA series products that Sony originally planned to release in April this year have also been delayed.

Metal shielded Power Cable consists of 6 main components: high purity conductor ;PVC or XLPE insulator; Tape; PVC inner sheath ; Steel Tape Screen shield ;PVC outer sheath.
Compared to other power cables, metal screen power cables are with higher anti-electromagnetic interference,thunder-stroke resistance, electrical potential balancing performance and power supply improvement.
Standard
This cable is manufactured according to standard of GB/T12706.We also could arrange production according to clients local request standard.
Application
This cable is applicable to power transmission and distribution line with rated voltage up to and includes 0.6/1KV,such as
l Network computer center
l Information management center
l Aerospace control center
l Intelligent building
Using features
l Max. permissible continuous operating temperature of the conductor: 70℃/90℃.
l Max. temperature of conductor during short-circuit (5s maximum duration) shall not exceed 160/250℃.
l The ambient temperature under installation should not below 0℃.
l The bending radius of a single-core non-armored cable: not less than 20 times of cable`s OD
l The bending radius of a single-core armored cable: not less than 15 times of cable`s OD
l
The bending radius of a multi-core non-armored cable: not less than 15 times of cable`s OD.
l The bending radius of a multi-core armored cable: not less than 12 times of cable`s OD .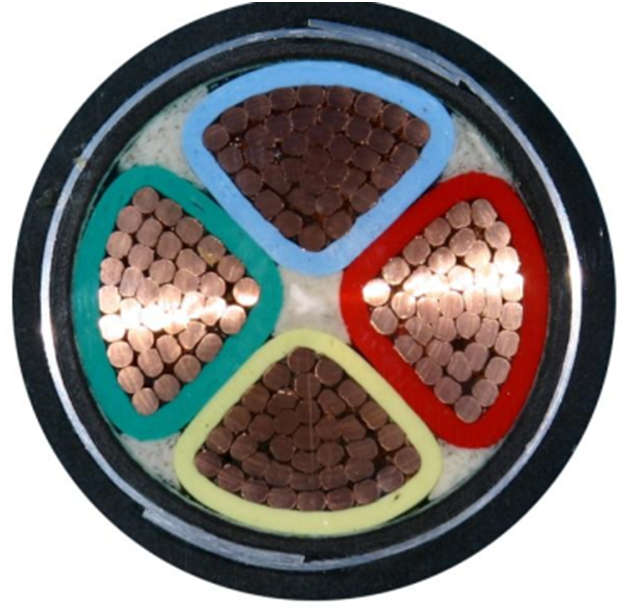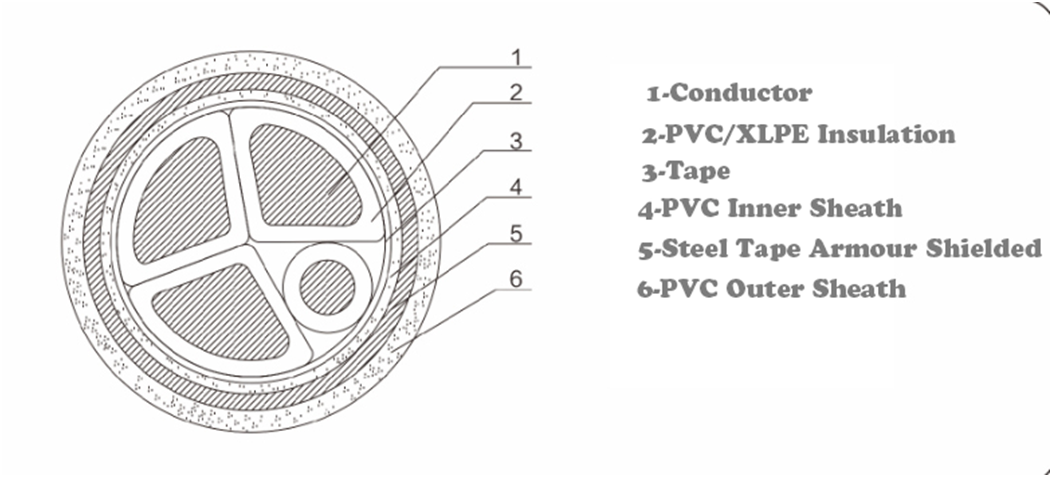 Packing
Packaging: carton packing, pallet packing, wooden steel drum, wooden/plastic reels, or as request.
Delivery length of cable depends on both agreements but with min length no less than 100meters.
WHY CHOOSE US?
1. OEM service is available based on official & legal authorization.
2. Strict quality control system.
3. Sufficient support for our tendering representatives.
4. Faster lead time than our competitors.
4. Professional Cable solutions to your particular requirements.
5. Free sample is available with economic express fee.
6. Excellent quality with reasonable price.
7. Strong technical support (technical data, drawing, etc.)
FAQ
Q: Are you a factory or trading company?
A : Yes!We are a manufacturer professional in manufacturing electrical wires/cables for decades.
Q: Where is your factory? Can I visit there?
A :Our factory is located in Minqing,Fujian.
You could choose to fly to Xiamen/Fuzhou International airport.
And tell us your flight No. We will arrange to pick you up if you like.
Q: May I buy samples from you?
A: Yes! You are welcome to place sample order to test our superior quality and services.
Q: Can you put my brand name (logo) on these products?
A: Yes! Our factory accepts OEM services by authorization.
Q: May I know the status of my order?
A: Yes !The order information and photos at different production stage of your order will be sent to you and the information will be updated in time as you request.
We would like to offer you professional cable solutions to your particular requirement. And OEM service is available based on official and legal authorization. Please do not hesitate to contact us for more details.
Metal Shielded Power Cable,Electrical Shielding Power Cables,PVC Insulation Shielded Cables,XLPE Insulated Shielded Cables
Fujian Lien Technology Co.,Ltd , http://www.liencable.com