Model NO.:
GN-battery holder
Product Description:


18650/26650 cylindrical battery holder, made by flame retardant ABS+PC materials, with high temperature resistance and crack resistance. There are slots on the edge of holder, can be combined into any different sizes and shapes of battery pack; after welding nickel tabs, the pack can pass vibration test without any other connecting device.
It is very suitable for battery pack, and note that every battery pack needs 2 groups of holders (one up / one down)!
18650Â battery holder, 26650 battery holder
1P/ 2P/ 3P, 3 types of battery holder
 

1 Standard exported package : Internal anticollision protection, external export wooden box packaging.
2 Shipping by express, by air, by sea according to customers' requirements to find the most suitable way,
3 Responsible for the damage during the shipping process, will change the damage part for you for free.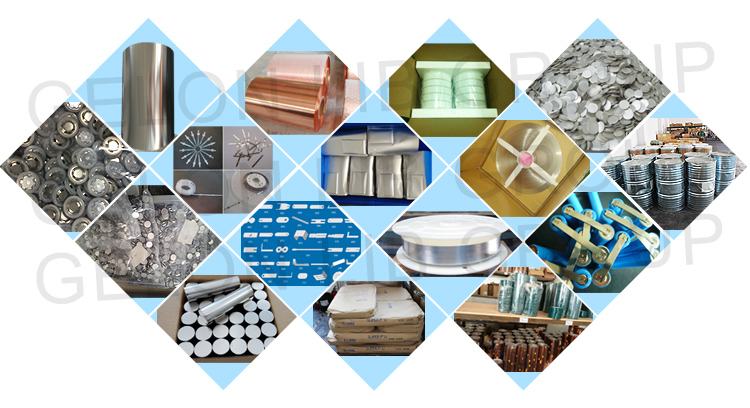 We can also supply:
 1.)Full set of lithium battery materials,including :
LiMn2O4,LTO,LiNiMnCoO2(NMC),LiCoO2,Graphite(MCMB)and  other cathode&anode battery materials;Alumimun foil,copper foils,battery separator,etc.
2.)Full set of lithium battery equipments,for example:
 mixing machine --coating machine--oven--rolling machine--welding machine--slitting / cutting machine --winding machine--sealed machine,etc.
3)Full set of lithium battery technology.
 we can design the laboratory and production line,according to customer's request. 
Our Advantages:
a. Full set of products chain from lithium ion battery materials, equipments to the technology.
b. 11 years lithium ion battery experiences.
c. More than 9 years exporting experiences and 6 years golder golder supplier in Alibaba.
d. Strong teams for markets and agents, and customers all over the world from Asia, America, Europe, Middle east etc.
Company Information:
Gelon(Int) LIB Group Ltd was set up as a manufacturer and exporter in 2007, dealing with lithium battery materials, equipments, technology, etc. Gelon New Battery Materials Co., Ltd., E-Battery Co., Ltd., Linyi Gelon LIB Co., Ltd., with total manufacturing facilities of around 100,000 square meters and more than 500 staff.
Gelon LIB Group focus on r&d, manufactures and sales of new materials(anode, cathode, separator, additives etc) for lithium ion battery and we also offer full sets of materials solution to customers. Our preponderant products are Lithium Iron Phosphate(LiFePO4), Lithium Manganese Dioxide(LiMn2O4), Lithium Cobalt Oxide(LiCoO2), Lithium Nickel Manganese Cobalt Oxide(LiNiMnCoO2), Lithium Titanate Oxide(LTO) materials, graphite materials(MCMB), separator and so on for new power lithium ion batteries.
We are confident on our quality and service. And ensure to offer the best service based on our specialty and empressement. Our aim is to be the comprehensive company dealing with one- stop services for lithium battery in the world.
1)  A government company of Bolivia established the cooperation with our company,to develop the laboratory,pilot plant and packing line for lithium ion battery production.                     
  2)   We can help customer establish Li-ion battery Lab &pilot&Mass line for cylinder, pouch, and primatic battery and offer all materials and technology support for production line ; and welcome customer come here and visit our factory for further cooperation. Our Aim is to expand chinese battery technology to all over the world, and lets world develop Lithium battery together for more healthy life.
Blue Sea Lighting Co., Limited , http://www.gz-led-light.com