Recently, the media agency reported that Samsung plans to acquire part or all of Fiat Chrysler's parts company MagneTI Marelli in the future. The transaction amount is about US$3 billion (equivalent to RMB19.9 billion). Currently, the company has initiated consultations on the acquisition.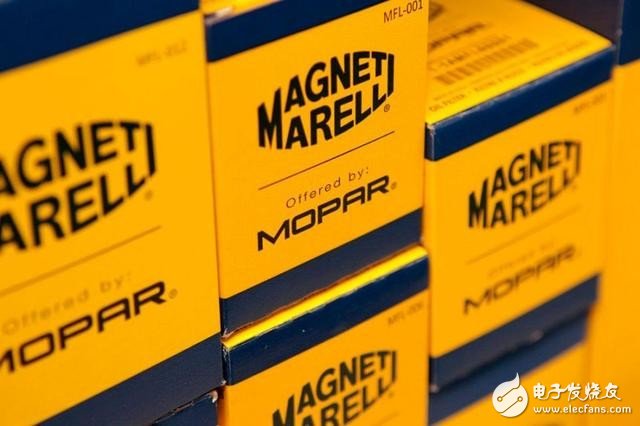 Samsung is interested in Marelli's lighting, in-car entertainment and telematics businesses, and considers the overall acquisition. If the above transaction is successful, it will be Samsung's largest overseas acquisition in the world.
Marelli is a component company of Fiat Chrysler. In the global auto parts rankings of the US Automotive News, Marelli ranked 30th with an operating income of 7.425 billion US dollars (about 49.2 billion yuan).
Bloomberg News also said that 48-year-old vice chairman Lee Jae-yong is reshaping Samsung. In the downturn of the smartphone business, Li Zaiyu hopes to promote Samsung's early recovery by selling non-core assets and narrowing the scope of business. Entering the auto parts market will help alleviate Samsung's reliance on consumer electronics.
In addition, Samsung is also trying to seize business opportunities in the Internet car field. Currently, technology companies such as Apple, Baidu and Google are actively investing in autonomous driving technology.
South Korea's "Central Daily News" reported on July 18 that "automobile parts" was regarded by Samsung Electronics as "the new growth engine of the future". On December 9, 2015, Samsung announced the establishment of a new business unit dedicated to automotive electronic components and autonomous driving technology. This division is independent of Samsung's original three business units, and its three business units include mobile phones, electronic and electronic components.
KNM3 Series Moulded Case Circuit Breaker
KNM3 series Moulded Case Circuit Breaker is MCCB , How to select good Molded Case Circuit Breaker suppliers? Korlen electric is your first choice. All moulded Case Circuit Breakers pass the CE.CB.SEMKO.SIRIM etc. Certificates.
Moulded Case Circuit Breaker /MCCB can be used to distribute electric power and protect power equipment against overload and short-current, and can change the circuit and start motor infrequently. The application of Moulded Case Circuit Breaker /MCCB is industrial.
Korlen electric also provide Miniature Circuit Breaker /MCB. Residual Current Circuit Breaker /RCCB. RCBO. Led light and so on .
KNM3 series Molded Case Circuit Breaker,Small Size Molded Case Circuit Breaker,Electrical Molded Case Circuit Breaker,Automatic Molded Case Circuit Breaker
Wenzhou Korlen Electric Appliances Co., Ltd. , https://www.korlenelectric.com