At CES2015, HDR is more of a concept, but now HDR is making a big splash at CES2016. 4K+HDR will raise the quality of ordinary high-definition video to new heights, and we must lament that the changes brought about by technological advances are increasingly affecting our life.
HDR stands for High-Dynamic Range (High Dynamic Range), which can significantly improve the contrast and color accuracy. At the same time, the bright part of the picture will be clearer, the dark part will have more depth, and it will look clear. The increase in color accuracy will make the colors look more pure and bright. As a result, a more pure display effect, a richer warm and cold alternation, and a wider range of colors are achieved.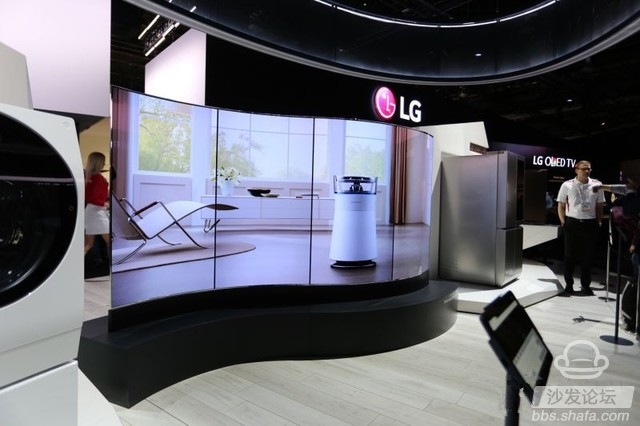 LG CES2016 booth
LG exhibited the latest flagship 4K OLED TV supporting HDR at CES2016. The flagship model of the LG SIGNATURE OLED TV with 77 and 65 inches is the G6 and the 65-inch and 55-inch E6.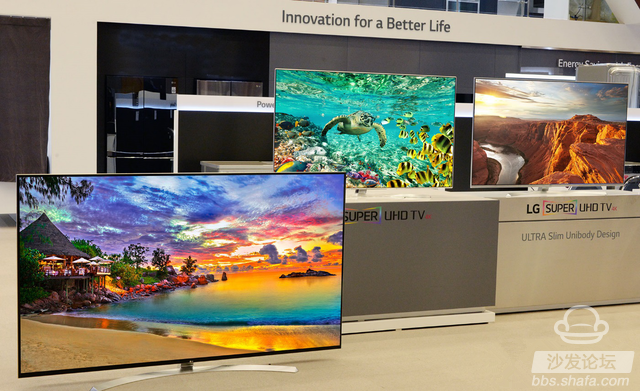 LG exhibited at CES2016
G6 and E6 are the first products to be designed using "Picture-On-Glass". Thanks to LG's unique design, it is possible to use a transparent glass back plate and a front strip sound system on a 2.57mm ultra-thin OLED panel. This unique specification is realized. G6 and E6 highlight the technology directly related to the quality and sound quality of the design, representing a whole new realm of home entertainment innovation.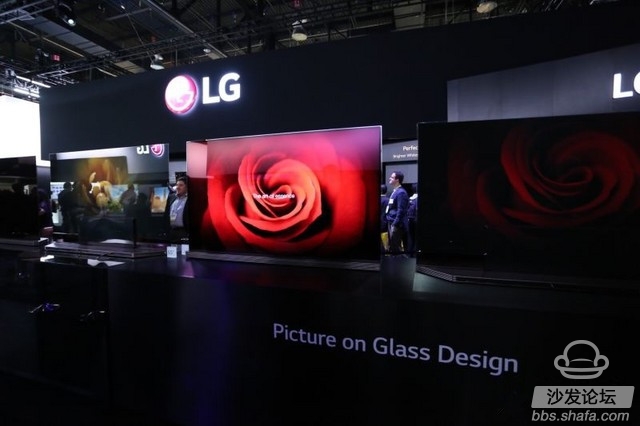 Picture-On-Glass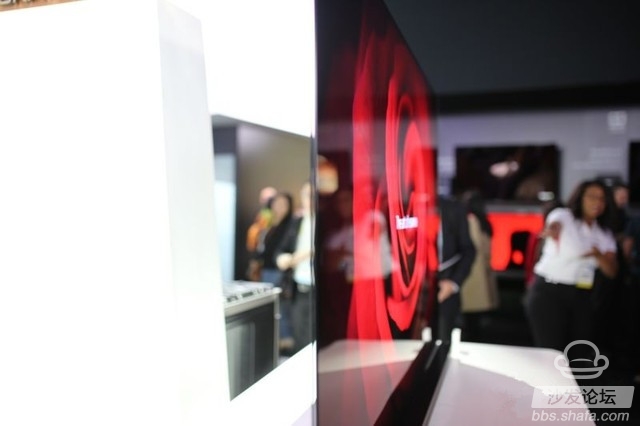 Picture-On-Glass
LG All 2016 OLED TV models have UHD Alliance's "Ultra HD Premium" certification mark, indicating that the product can meet the stringent standards established by industry organizations, including resolution, peak brightness, high dynamic range, Black levels, wide color gamut, and sound quality support HDR industry standards such as HDR10 and Dolby Vision established by leading broadcast and television companies, film companies and consumer electronics manufacturers worldwide.
HDR can be said to be a complementary technology to OLED. OLED's independent color technology (Pixel Dimming) adds to it. Unlike LCDs, each pixel of an OLED can be turned on or off independently. Therefore, OLED TVs can bring clearer colors and details, making OLED TVs ideal for playing HDR content.
With 10-bit panel and 10-bit processing capabilities, LG OLED TVs can achieve more than 1 billion colors, and "ColorPrime Pro" technology can fully display the details of the gradient and exquisite colors. The 99% DCI-P3 color gamut enables users of LG OLED TVs to experience the visual impact that content creators want to exhibit without fail. Both G6 and E6 support the next-generation broadcast and transmission standard, BT.2020, which will enrich the future.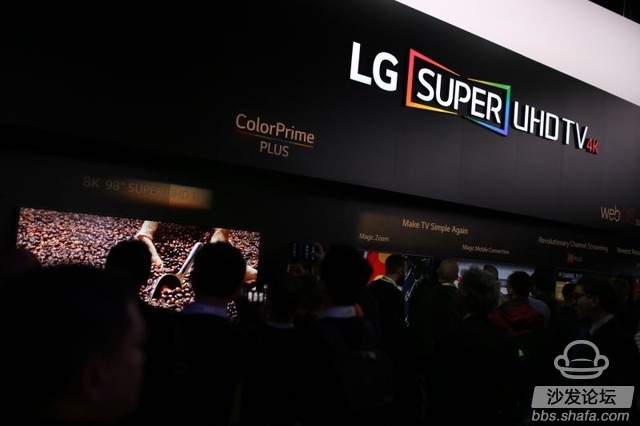 ColorPrime Pro
LG and Harman Kardon, a pioneer in high-end audio, collaborated to design a forward strip sound system for the G6 and E6. The speaker faces forward, allowing the user to hear excellent sound quality that is clear, detailed, and free of reflections and distortion. The bar sound system is equipped with a subwoofer to make the sound more powerful and powerful, and bring a more shocking audio-visual experience.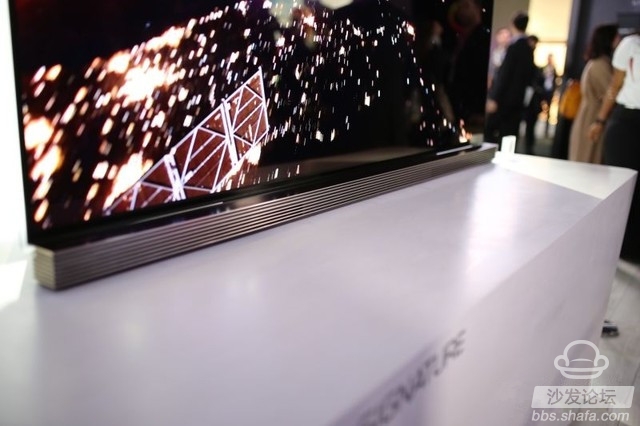 Forward bar sound system
CES2016 unveiled more than just new OLED products. LG also made efforts in the LCD field. Debuting new IPS TVs include 86-inch UH9550, 75-inch UH8550, and 65-inch UH9500 and UH8500. These products are equipped with advanced picture quality and sound quality. Enhanced technology, including HDR and eye-catching slim design.
LG's high-end models UH9550 and UH9500 use the industry's most advanced IPS display and incorporate innovative technologies such as True Black Panel and Contrast Maximizer. LG's exclusive True Black Panel technology minimizes reflections and enhances contrast for a more comfortable viewing experience, while Contrast Maximizer technology enhances the contrast and depth of field of the picture, making the subject and background more structured.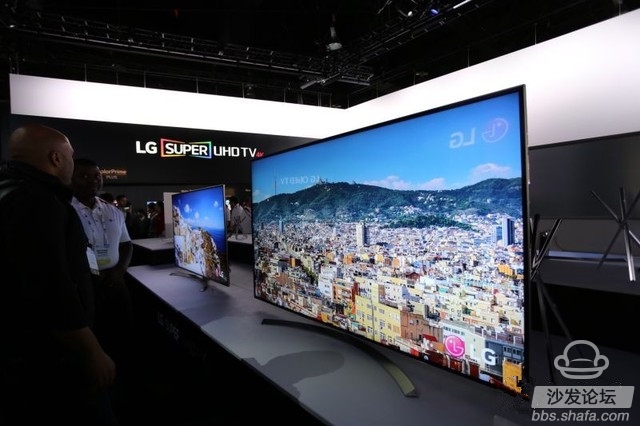 The author mentioned that 4K+HDR can take the quality of ordinary high-definition video to new heights. The UH9550 and UH9500's secret weapon originated from this, that is, it can play 4K+HDR-specific HDR Plus technology. In addition, LG's ULTRA Luminance technology also helps to improve the contrast between dark and light-colored areas, thereby greatly enhancing high dynamic effects. In addition, both the UH9550 and UH9500 have HDR-compatible HDMI interfaces and support SDR-HDR conversion, which can achieve near HDR effects when playing any standard and source content.
In order to improve the color reproduction, LG also uses ColorPrime Plus technology to expand the color range of the screen display, the use of extended chromatography to display rich colors and colors, so that the screen is more layered and realistic. Another innovative technology, Billion Rich Colors, uses 10 bits of panel and 10-bit processing power to enable the UH9550 and UH9500 to display more than one billion colors.
In addition to the higher color reproduction rate, the UH9550 and UH9500 also support the next generation of TV broadcasting and distribution standard BT.2020, which has great potential in the future.
The UH9500 follows LG's latest design concept and is thinner than the previous model. By shortening the distance between the backplane and the panel, the ultra-thin 6.6mm screen and near-invisible ultra-thin bezel create a visual effect suspended in the air for the UH9500.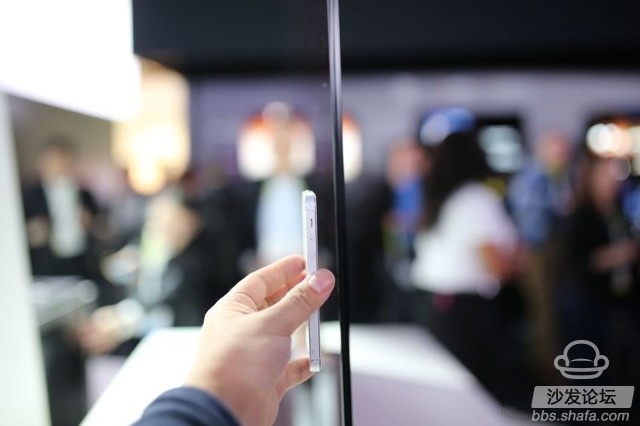 Slim design
The sound quality is also the main selling point of the UH9500. The newest Magic Sound Tuning measures and analyzes the user's viewing environment and makes targeted adjustments to the sound quality, creating tailored sound effects based on indoor conditions.
The UH8550 and UH8500 are similar to the UH9550 and UH9500. They also use technologies such as Billion Rich Colors, ColorPrime Plus, Contrast Maximizer, and ULTRA Luminance. They are only slightly different in configuration.
In addition, LG also launched its first mass-produced 98-inch 8K ultra high-definition television, which is expected to begin shipping in the second half of 2016.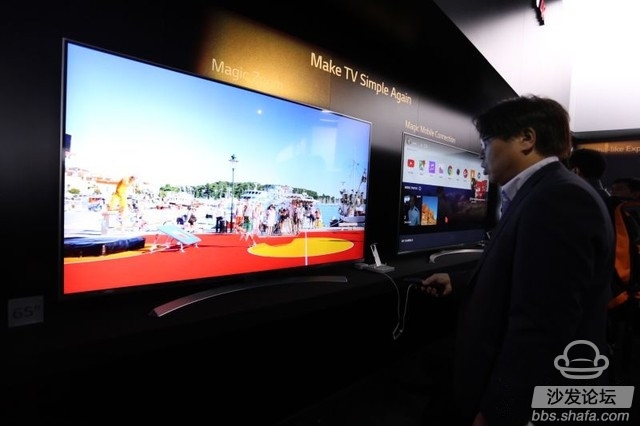 Brian Kwon, President and Chief Executive Officer of LG Home Entertainment stated: "In 2016, we launched the Ultra HDTV series supporting HDR technology, which is not only a major event for the industry but also a good thing for consumers. We are convinced of this. We are the only company that has a two-pronged approach in both OLED and IPS technologies. This shows that we take an equal attitude towards these two technologies."
Since the launch of TV with WebOS in 2014, WebOS has been praised by most mainstream industry experts and publications as the most widely used smart TV platform. The WebOS 3.0 launched at CES2016 has rich content and many enhanced options. It also introduces the latest innovations while retaining the popular features of WebOS, providing consumers with a superior user experience and enabling more intuitive TV navigation.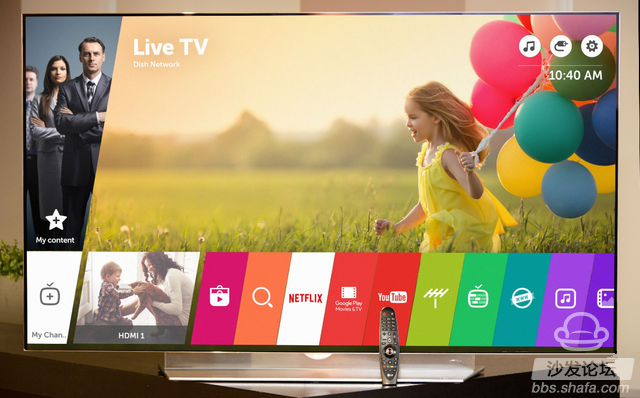 WebOS3.0
The three magical functions of WebOS3.0, namely magical zoom, magical mobile connection and upgraded magical remote control, take the user experience to a whole new height. Magic zoom can enlarge the text and objects on the screen without degrading the picture quality. The magic mobile connection can easily connect the mobile phone (installing LG TV Plus on the mobile device) and the LG smart TV, and access the mobile phone application through the TV screen; The upgraded magic remote control controls the set-top box through the buttons added on the remote control. The screen remote control has also been redesigned, which not only simplifies the user interface, but also improves convenience.
The design goal of WebOS3.0 is to make it easier for users to watch high-quality digital content. To this end, Channel Plus has been introduced to provide a variety of OTT content. Channel Plus offers a unified channel list that includes both OTT and regular TV channels. In this way, users can watch OTT content just like normal TV channels.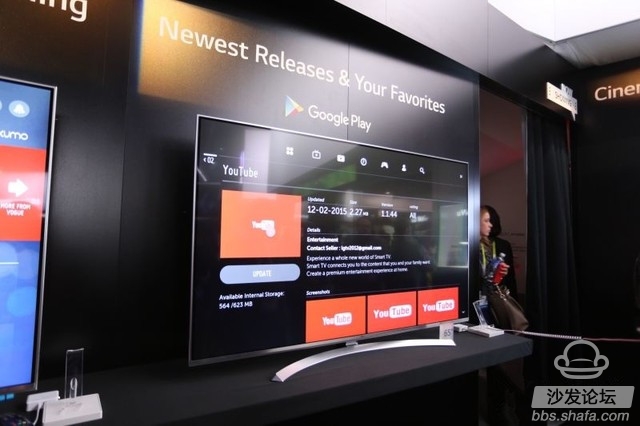 WebOS3.0
Of course, you can also use the APP to control the Channel Plus, such as displaying program recommendations through the on-screen gadgets. With the cooperation with Xumo, Channel Plus can provide rich, high-quality free digital content, including multiple TV programs and publications such as ABC News, CBS News, Cond Nast Entertainment, Time Company and Wall Street Journal. Channel Plus's international channel package also offers a variety of premium content, including BuzzFeed, PopSugar, and Mode Media from emerging digital networks and multi-channel networks (MCNs).
The LG Smart TV equipped with WebOS 3.0 has many other upgrades and new features that take the home entertainment and viewing experience to a new level.
WebOS3.0 is not only recognized by the industry as the most convenient and most intuitive smart TV operating system, but also recently obtained the UL certification of the world's leading testing and certification organization for its excellent compatibility with IoT (Home-Use Internet of Things) devices. LG's 2016 new smart TVs all use proprietary IoTV applications. Smart home management can be achieved through WebOS 3.0, and LG smart TVs running WebOS 3.0 can control multiple LG smart appliances and other brand-specific products.